---
---
OUR
NEVADA DAY GIFT BASKET
Click Here to See The Winner of the Drawing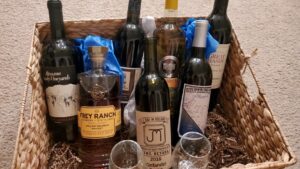 ---
NGGW is Closing out the Year with Class
---
---
Wednesday 22nd (5-6 PM) Zoom: Roundtable on Malolactic Fermentation
---
So much more happening in 2021
---
Please send us you Harvest Photos (admin@nggw.org)
We would like to share them again like we did last year.
---
---
The Department of the Treasury is issuing this Request for Information (RFI) to solicit input regarding the current market structure and conditions of competition in the American markets for beer, wine, and spirits, including an assessment of any threats to competition and barriers to new entrants.
Make you comments ASAP.
---
We'll be at Strominger's Frost Lane Vineyard on August 19th at 4PM
---
Check out the remaining 2021 activities
---
We will have a Malolactic Fermentation Round-table via Zoom on September 22nd to help you understand the principles.
---
We'll be at J Bar M Vineyard on July 25th
---
We'll be at Walker River Estate on June 26th
---
The 1st of 3 annual Winemaker Evaluation days will be 8:30 AM to noon on June 26th at Engine Eight Urban Winery in Sparks. This will be an opportunity for home winemaker members to bring a bottle, possible 2 depending on turnout and number of Sommeliers available, of their finished wine to have it evaluated by some of our local Sommeliers. They will evaluate each wine using the UC Davis 20 point scoring system comparing it to other wines of its varietal, style and how produced. The Sommeliers will provide feedback and when possible recommendations allowing winemakers to improve their product. We'll have pizza for lunch.
---
The NV Senate has passed out changes to existing Legislation that would allow other alcohol beverages to be sold in wineries and to allow wineries to operate in non-contiguous locations. Changes to the case limit and other important changes were not made. The bill is yet to receive final approval or be sent to the governor.
---
We are back in person this summer
---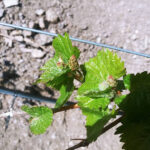 2021 Bub Break Photo Contest – Submit your pictures and the winner will be selected on May 23rd
---
April Zoom Meeting to continue discussing Hybrid Vines with Drew Horton of University of Minnesota.
Drew is an Enology Specialist for the University of Minnesota's Grape Breeding & Enology Project and produces nearly 100 micro-lots of
research wine and ciders annually, as well he engages with and provides University and Extension resources to winemakers across the Minnesota. This includes trouble-shooting, planning, and evaluating winemaking processes for Minnesota's Farm Wineries. Drew has broad experience and expertise in winery design and equipment, fermentation techniques, barrel-ageing, filtration and blending. Additionally, Drew offers courses and workshops to appeal to the needs of wine makers, from amateur to professional. Horton says, "I'm a hands-on winemaker, always looking for the best practical solutions to solve wine and winery needs and issues"
---
---
AN ACT relating to alcoholic beverages; revising provisions relating to the operation of craft distilleries, estate distilleries and wineries in this State; and providing other matters properly relating thereto.
The primary sponsors are:
We urge you to read and study the changes and then let you opinion be known to your Assembly Person, your Senator, and these sponsors.
---
Joins us for a Sensory tasting class to enhance your critical tasting ability and learn basic aspects of sensory evaluation often overlooked in most wine tastings, thus enhancing your wine making abilities.
Spend 4 Saturdays for 90 minutes with friends and family and other NGGW members via ZOOM for a virtual wine experience lead by expert wine master. There is a small fee that goes to NGGW plus the cost of the 10 wines. Class is limited to 15 couples. Pay on the Education Page

---
See our new Legislative Issues Page and a summary of what is effecting the Nevada Wine, Beer and Spirits producers in the upcoming Legislative Session
---
Joe Bernardo's Nevada Wine Academy is now in its 5th year of existence. He offers a one year class on basic grape growing and winemaking. The school teaches a 101 class from the basics of growing grapes to making the wine. Participants manage a small portion of a vineyard and reap most of the benefits (wine). The classes start with the ground and then to the vine, and then from vine to bottle. All are welcome who are interested in growing their own grapes or making wine, so check it out.
---
Join us for our 2021 kickoff Virtual ZOOM Meeting on Wednesday January 6th
---